Maple-Brown Abbott Global Listed Infrastructure Fund (H)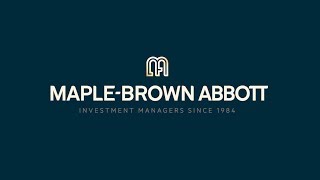 Unit price as at 15 Mar 2018
A tighter definition of infrastructure
"We believe that the broader the definition that is used for infrastructure assets, the less defensive an asset they become", Andrew Maple-Brown, Head of Global Listed Infrastructure
The Maple-Brown Abbott Global Listed Infrastructure ('GLI') Fund takes a focused approach to infrastructure investing, targeting companies that offer the strongest combination of inflation protection and low volatility, relative to broader equity markets.
---
Why invest?
Benefits from a tighter definition of infrastructure – targeting low volatility and inflation protection
Based on deep, fundamental analysis combined with a top-down approach to managing macro risks
Managed by an experienced investment team aligned with client interests
Backed by Maple-Brown Abbott, one of Australia's leading boutique fund managers
The Fund is now available for investment through Asgard, BT Wrap, Colonial First Wrap, HUB24, IOOF Pursuit, Macquarie Wrap, MLC Wrap,  MyNorth and Netwealth.
---
Fund Information
Asset Class
Global Listed Infrastructure
Benchmark
OECD Total Inflation Index plus 5.5% per annum
Suggested Investment Period
---
Meet the Global Listed Infrastructure Team
The team of Andrew Maple-Brown, Justin Lannen, Steven Kempler and Lachlan Pike are joint portfolio managers and analysts for the strategy. The team have extensive infrastructure and asset management experience and have worked together for a number of years.
Andrew Maple-Brown
Head of Global Listed Infrastructure
& Portfolio Manager
20 years' investment experience
Justin Lannen, CFA
20 years' investment experience
Steven Kempler, CFA
10 years' investment experience
Lachlan Pike
12 years' investment experience
---
---
1
The Zenith Investment Partners ("Zenith") Australian Financial Services License No. 226872 rating (June, 2016) referred to in this document is limited to "General Advice" (s766B Corporations Act 2001) for Wholesale clients only. This advice has been prepared without taking into account the objectives, financial situation or needs of any individual and is subject to change at any time without prior notice. It is not a specific recommendation to purchase, sell or hold the relevant product(s). Investors should seek independent financial advice before making an investment decision and should consider the appropriateness of this advice in light of their own objectives, financial situation and needs. Investors should obtain a copy of, and consider the PDS or offer document before making any decision and refer to the full Zenith Product Assessment available on the Zenith website. Past performance is not an indication of future performance. Zenith usually charges the product issuer, fund manager or related party to conduct Product Assessments. Full details regarding Zenith's methodology, ratings definitions and regulatory compliance are available on our Product Assessments and at http://www.zenithpartners.com.au/RegulatoryGuidelines.
2
The rating contained in this document is issued by SQM Research Pty Ltd ABN 93 122 592 036. SQM Research is an investment research firm that undertakes research on investment products exclusively for its wholesale clients, utilising a proprietary review and star rating system. The SQM Research star rating system is of a general nature and does not take into account the particular circumstances or needs of any specific person. The rating may be subject to change at any time. Only licensed financial advisers may use the SQM Research star rating system in determining whether an investment is appropriate to a person's particular circumstances or needs. You should read the product disclosure statement and consult a licensed financial adviser before making an investment decision in relation to this investment product. SQM Research receives a fee from the Fund Manager for the research and rating of the managed investment scheme.
3
The Lonsec Rating (assigned May 2016) presented in this document is published by Lonsec Research Pty Ltd ABN 11 151 658 561 AFSL 421445. The Rating is a "class service" (as defined in the Financial Advisers Act 2008 (NZ)) or is limited to "General Advice" (as defined in the Corporations Act 2001 (Cth)) and based solely on consideration of the investment merits of the financial product. In New Zealand it must only be provided to "wholesale clients" (as defined in the Financial Advisers Act 2008 (NZ)). Past performance information is for illustrative purposes only and is not indicative of future performance. It is not a recommendation to purchase, sell or hold this Maple-Brown Abbott product, and you should seek independent financial advice before investing in this product. The Rating is subject to change without notice and Lonsec assumes no obligation to update the relevant document following publication. Lonsec receives a fee from the Fund Manager for researching the product using comprehensive and objective criteria. For further information regarding Lonsec's Ratings methodology, please refer to our website at: http://www.beyond.lonsec.com.au/intelligence/lonsec-ratings